Router Labs
Home
· Ethernet Back to Back
· · 2 RoutersNEWIPv6
· · 3 RoutersIPv6
· · 3 Routers TriangleNEWIPv6
· · 4 Routers
· · 4 Routers Square
· · 4 Routers Star
· · 5 Routers
· Ethernet Dynamips Switch
· · 2 Routers
· · 3 Routers
· · 4 Routers
· Ethernet Cisco Switch
· · 2 Routers
· · 2 Routers + 2 Swtiches
· · 3 Routers
· · Router on a Stick
· Frame Relay
· · 3 Routers Hub and Spoke
· · 4 Routers Hub and Spoke
· · 3 Routers Point to Point
· Serial Lines
· · 2 Routers
· · 3 Routers
· · 3 Triangle
· · 3 Triangle + One
· · 4 Routers
· · 4 Square
· · 4 Square with Cross
· · 4 Star
· · 5 Routers
· · 5 Routers Circle
· · 6 Square
· Training
· · 4 Router Basic Lab


Dynamips / Virtualization

Cisco Simulator
Cisco Simulator
Cisco Simulator Blog
Dynamips Configuration Generator
Dynagen - The Dynamips Configuration Generator
Dynamips / Dynagen Tutorial
VMware Virtual Server
QEMU Proccessor Emulator


Routerlabs
Welcome to Routerlabs. I started this website during my CCIE studies to help others with basic configuration of Cisco routers. Nobody want's to start each lab session by configuring IP addresses on interfaces, right? I passed my exam in October 2009 and became CCIE #25603. From time to time I add some more configuration for routers. The labs use dynamips or GNS3 as a simulator. You find the .net file with the router layout and the configurations for each lab. Please do not ask for IOS images. If you do not have an image buy one from Cisco.

News
09. August 2011
New Configurations
For the 3 routers back to back topology I have uploaded new basic configurations for some routing protocols, including the IPv6 protocols.

28. December 2010
New Topology
The new topology shows 3 routers connected back to back as a trianlge.

21. June 2010
Tutorial RIPv2 Offset Lists
A new tutorial is online. learn how to manipulate RIP metrics with offset lists.

21. February 2010
New Basic Configurations available
For the 2 routers ethernet back-to-back minilab I made basic EIGRP and RIPv2 configurations available: click here

16. February 2010
IPv4 ends soon
Today two more /8 networks have been assigned to a RIR. The networks 50/8 and 107/8 have been given to ARIN. There are just 22 network blocks left. It is time to implement IPv6 in all networks.

20. October 2009
CCIE #25603
I passed my lab on October 1st in Brussels. Most of my study material I post here on this website for all other candidates to learn from. I used this little labs for learning the technologies in isolated scenarios.

02. August 2008
Tutorial on OSPF Redistribution
This new tutorial shows simple redistribuiton of connected interfaces into OSPF. How to manipulate the metric and the metric-type of OSPF external routes can be learned here.

New tutorial:OSPF Redistribution

16. April 2008
Training Lab online
The new lab with 4 routers and 3 Switches in online. You ca use the lab for testing and learningEthernet, Frame-Relay and Serial lines.

New labs online: 4 Routers 3 Switches

03. Feb. 2008
First Frame Relay Lab online
The first Frame Relay lab is online. It is a hub and spoke topology.

New lab online: Frame Relay Hub and Spoke

04. Januar 2008
What to use dynamips for
Dynamips simulates Cisco hardware on PCs. There are versions for Windows, Linux and MacOS. You needan IOS image from Cisco. The image will be started in the simulator and you get the feeling of usinga real Cisco router. Ethernet, Frame Relay and ATM lines can be simulated. Do not expect the real bandwidth or perfomance from this lines. Dynamips helps you to do the logical testing of yournetwork, it is not about performance.

Many candidates for CCNA, CCNP or CCIE use Dynamips to prepare for the exam.

Certification

Cisco
CCNA
CCNA Security
CCNA Wireless
CCNA Voice
CCDA
CCNP
CCNP Wireless
CCDP
CCIP
CCVP
CCSP
CCIE Routing & Switching
CCIE Service Provider
CCIE Voice
CCIE Security
CCIE Storage
CCIE Wireless
CCDE

Juniper
JNCIA-M
JNCIS-M
JNCIP-M
JNCIE-M

ContactRouterlabs.de is not sponsored by, endorsed by or affiliated with Cisco Systems, Inc. Cisco©, Cisco Systems©, CCNA©, CCDA©, CCDP©, CCNP©, CCVP©, CCSP©, CCIE©, CCDE©, CCSI© and the Cisco Systems logo and the CCIE logo are trademarks or registered trademarks of Cisco Systems, Inc. in the United States and certain other countries. All other trademarks are trademarks of their respective owners.
After installing the GNS3 program, follow the steps below to add a new Router / Switch IOS image.
Cisco Voice LAB using GNS3 OK.VMARE image of CUCM 8.6-VMWARE image of UCCX 8.5-2 GNS3 3725 routers, with an IOS capable of running voice features (one as a H323.
Click the Yes button to extract the compressed IOS image. IOS Image decompress. Wait while the router image is decompressed. IOS Image decompress. After adding iOS, continue by clicking "Next" button. After configuring the name and platform of the version of the Cisco Router you added, click "Next" button.
You must provide your own IOS images to run GNS3 Labs for CCNA. GNS3 can emulate a number of different Cisco router models, but we have found Cisco 3600 and 3700 series to be the most stable in GNS3. We will use the IOS image c3725-adventerprisek9-mz.124-15.T5.bin for Cisco 3725 in this article.
Download Cisco Network lab simulator software for Windows or Linux. Latest Cisco Packet Tracer. Gns3 simulator image. The new Cisco ISR routers included in Packet Tracer 6.0.1 are delivered with IOS 15.1 (4)M4 (C1900-UNIVERSALK9-M and C2900-UNIVERSALK9-M).
Download the IOS file. Open GNS3 and click Edit file menu and from sub-menu click Preferences. Navigate to Dynamips- IOS routers option in left pane and click New button in right pane. Select New Image option and click Browse button. Now select the downloaded IOS image file. By default IOS files are compressed.
Cisco Ios Image
After running GNS3, the first opening of the program is as follows. Select Local Server in the Setup Wizard window. After selecting the Local Server option, click the "Next" button.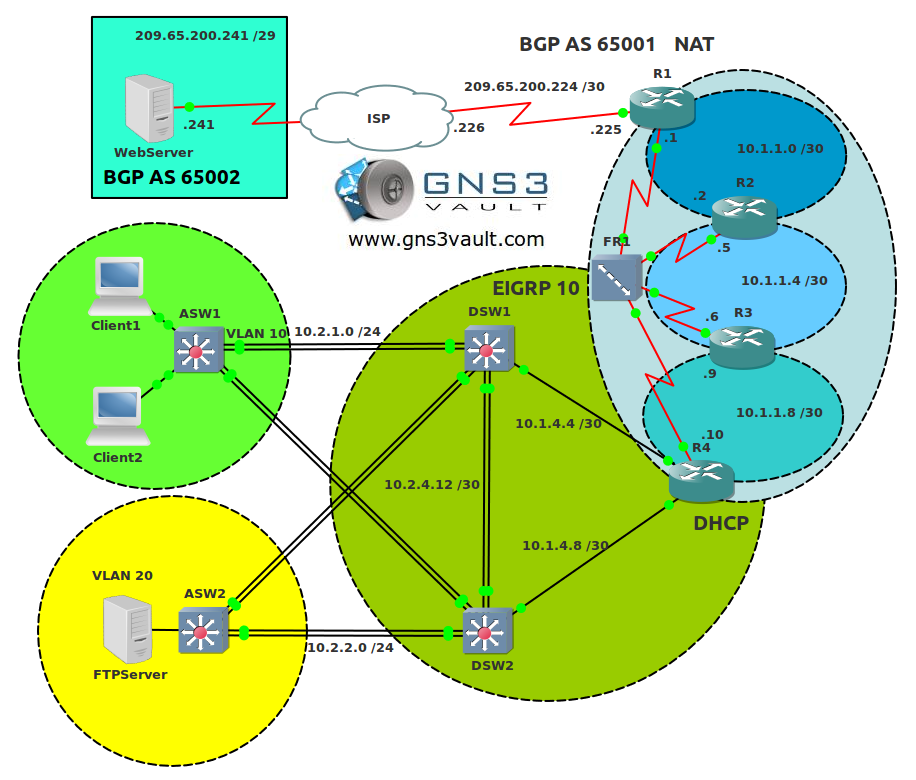 To add a Cisco Router IOS image, select "Add an IOS Router using a real IOS image" from the "Add virtual machines" page.
In the IOS images window, click the "Browse" button on the "IOS image" page to add the Router image.
In the "Select an IOS image" window that opens, select an IOS image that you downloaded to your computer and click the "Open" button. You can download the cisco image here.
Cisco 3725 Switch Ios Image Gns3
On the "IOS image" page, click the "Yes" button to copy the router IOS image to the default location. After adding the IOS image, click the "Next" button.
On the "Name and platform" page, select the Cisco Router platform and click the "Next" button.
In the "Memory" page, you can configure how much RAM the Cisco Router will use in this window. Continue by clicking the "Next" button to accept the default 512 MB RAM value.
You can add interfaces for the Router on the "Network Adapters" page. Select the "FastEthernet" interface configured by default and click the "Next" button.
You must adjust the IDLE-PC value so that it does not affect the performance of your computer while the Cisco Router is running. Press the Idle-PC Finder button to adjust the optimum value.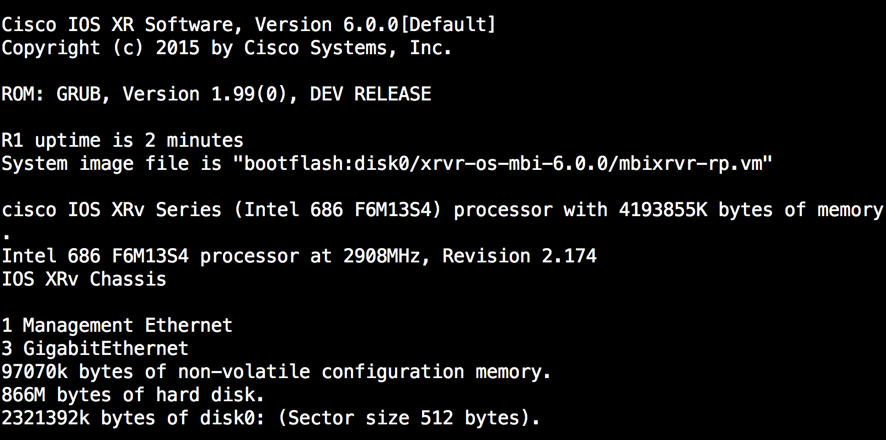 Calculating Idle-PC value for router image.
After finding the most suitable Idle-PC value for the router, click the "OK" button.
Click the "Finish" button to continue the IOS addition process.
It gives information about the Router image you added in the "IOS Router Templates" window. Just click the "OK" button to close this window.
In the new project creation window, after configuring the project name and location, click the "OK" button.
After our Cisco IOS image has been successfully added, drag and drop the c7200 Router from the left section to the workspace.
After running the router, you can see the IOS image version from the image below.