Keyloggers and Law
Keyloggers are completely legal. If you have admin privileges on a personal computer, you may install any software including Keyloggers. That's why it's for you to decide – to install a Keylogger or not. If you have a computer or have admin rights from PC owner, it's totally legal and not prohibited.
Free Elite Keylogger for Mac: Free Elite Keylogger for Mac easily records everything a Mac user types on the monitored computer. Easily capture what they are emailing about, discussing on chats. Free keylogger mac free download - Free Mac Keylogger, Perfect Keylogger Lite, Elite Keylogger, and many more programs. 8.Refog Personal Monitor windows / mac. Refog Free Keylogger beats rivalry in two regards: it's easy to utilize and it's free. I've seen too many spying items that are enlarged with pointless fancy odds and ends and are difficult to use by mothers and fathers. It's anything but difficult to introduce and to utilize, and it costs nothing. KIDLOGGER – Free Keylogging App for Mac Kidlogger, Our most popular free keylogger for Mac is one of the few free keyloggers that is routinely updated and compatible with all versions of the OS. Not limited to keystrokes, Kidlogger offers quite a few features normally found in paid keyloggers and smartphone spy applications.
Free Keylogger Software by Refog is the top rated monitoring software available. Invisible and undetectable for Windows 10, 8.1, 8, 7.
Keyloggers and Parental Control
Free Mac Keylogger
Using Keyloggers and other monitoring software is unethical in most situations. However, according to NNEDV Safety Net Project, children or teenagers living with you don't possess right of privacy on a personal computer. Parents who worry about their children's' activity on the internet may legally monitor the PC. Keyloggers will allow you receiving all necessary information without being detected.
Keyloggers and Employees control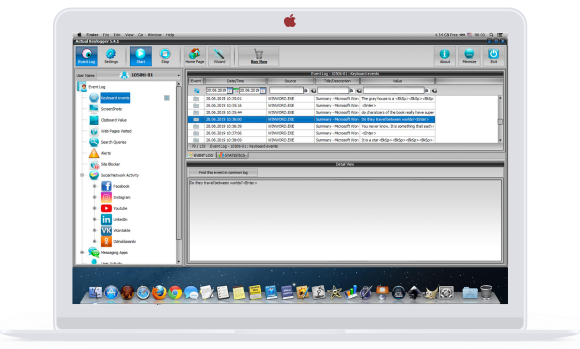 Keylogger Software Free
Nowadays many employers use special software to control their staff. Sometimes they inform their staff about it but most often they don't. Nevertheless, such monitoring is totally legal. In the US there are constant debates about privacy on the job with numerous displeased workers.
Mac Os Keylogger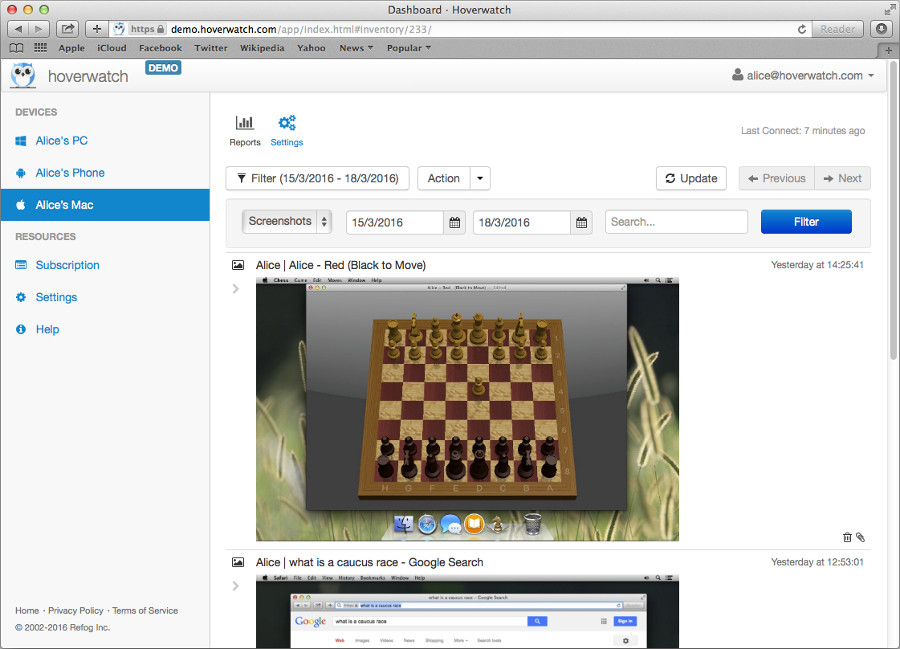 Best Free Keylogger
However, courts usually agree with the employer. Manager is the owner of the computers that are being monitored and thus, he has every right to install any software including hidden ones. The workers should understand the significance of such measures and be aware of it to feel more comfortable on their working place.