Motorola Sl4000 Service Manual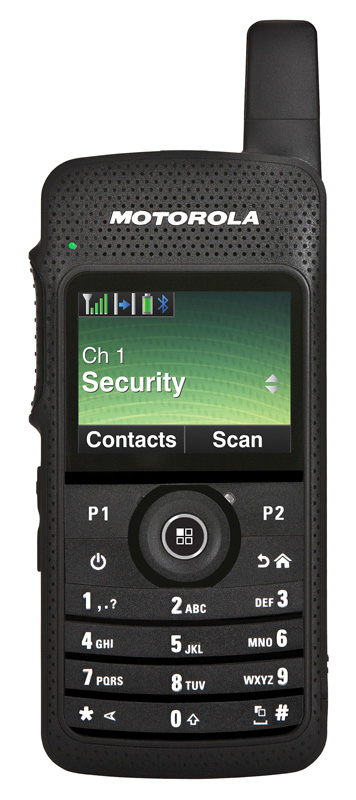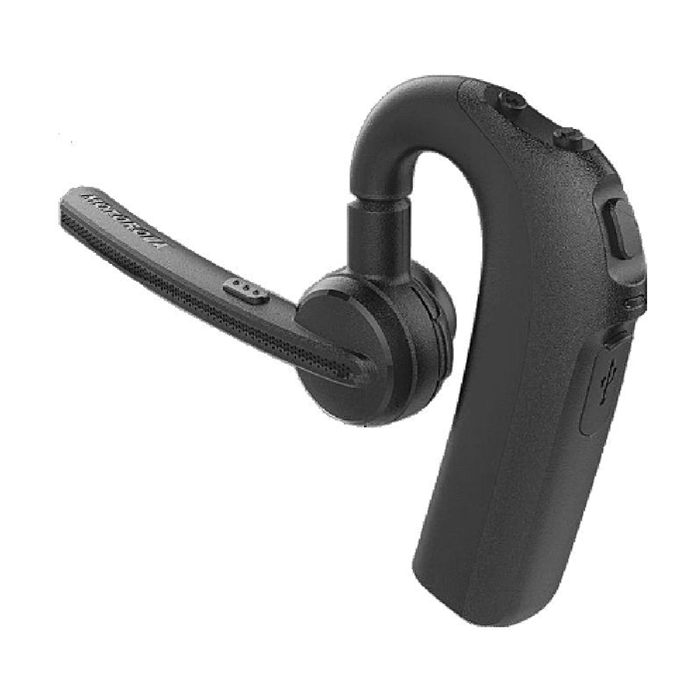 Whether the front desk is assisting a guest or the event planner is preparing for a special event, sharing information instantly is paramount. The SL Series features text messaging and embedded Bluetooth® data in the radio so work teams can share real time information, saving valuable hours and enabling better decision making. Plus your staff can read work order tickets and text messages quickly and clearly on the large, high resolution, full-colour screen. Take a look at the enhanced work order ticket management in the SL Series and see what true efficiency can be. Motorola has eliminated a number of steps to read work order tickets and the five line display presents data at a glance–saving time and eliminating scrolling through screens. And Motorola's Application Developer Program offers customised data applications tailored to your operations. With the largest developer program in the industry, data applications help meet your objectives – from email gateways to telephony integration, and more.
1000 Channel UHF Handportable
High Power 2 W output UHF Transmitter with Timeout Timer programmable up to 495 seconds
Available in 1 frequency versions UHF: 403 - 470 MHz MHz to operate in most UK business bands VHF: 68 - 88 MHz VHF: 139 - 173 MHz UHF: 425 - 449 MHz UHF: 453 - 463 MHz
1000 channel personalities preprogrammed choice of operating channel, digital or analogue mode, workgroup memberships, transmitter power levels etc - the technical details that make it work stored behind the rotary selector
Full Colour Five line Display Shows radio status at a glance alphanumeric characters allow alphatagging for channel selection and easy identification of contacts by name or callsign The menu system gives access to any missed calls, the contact, action and status lists, channel selection and switching of many internal utilities and options Symbolic displays indicate: - Bluetooth On/Connected - Brightness level - Call Setup in Progress - Call Type - Channel Monitor - Channel Scan - Emergency Mode - Job Ticket Notification - Keypad lock - Message Incoming/Read/UnRead - Option board activated - Priority Channel - Privacy level - Radio Call Log - Received signal strength - Silent Ringing - Site roaming - Success/Failure of action - Talkaround - Transmitter power level - Vibrator on/with ring - Warnings disabled with day/night modes
Full alpha-numeric keypad Full alpha-numeric keypad allows rapid selection in the contact or status lists and with Live Dial enabled, easy access through a telephone interconnect system Number Keys may have a Long-Press action assigned as quick-dial to radio or phone contacts for dialling and text messaging
Dedicated Emergency Button Press and hold the emergency button to summon assistance Calls may be secret, in case of attack, and may include automatic hot microphone audio, whilst cancellation is manual, local or remote Essential for users in high risk environments. on side
Two programmable function Short or long button presses may initiate: (Escalating) Alert Tones On/Off Action List Audio Feedback suppressor Backlight Brightness Bluetooth Audio On/Off Call 1 (2/3/4/5/6) Call History Channel Announcement Channel List Channel Monitor Channel Scan Contact List Day/Night mode Emergency Initiate/Clear Intelligent Audio Job Tickets Keypad Lock Manual Dialling On/Off Manual Site Roaming Microphone AGC On/Off Missed Calls Notifications List Nuisance Delete Privacy On/Off Radio Check / Stun / Revive / Monitor Radio Name and Identity Ring Tone Site Alias Site Lock in IP Site Connect mode Talkaround Telephone Dial, Call End Text Message centre Transmit Interrupt VOX operation Voice Announcements On/Off Zone selection [SL4010 only} Option feature 1 (2/3/4/5/6) buttons and rocking diskpad
Simple Press-to-Talk and Release to Listen - no dialling - no call set up delay just instant communication! operation
Front panel LED status indicator Receiving Transmitting Channel Busy Incoming Call Battery condition
Covert Mode hides the LED indicators blanks the display and silences the alerts with Vibracall the set vibrates to gain attention for discrete operation prevent your organisation's radio traffic - embarassing forward facing staff - annoying or disturbing customers - empowering assailants - alerting miscreants
Software platform - easily upgraded with latest features
Proven MOTOROLA quality with ALT testing Accelerated Life Testing - gruelling 5 year reliability trials
Rugged MIL 810G UNITED STATES OF AMERICA DEPARTMENT OF DEFENSE TEST METHOD STANDARDS - MIL-STD-810C,D,E,F,G - see Product brochure for details construction
Splashproof and dustproof above IP54 standard International Protection Rating, also known as Ingress Protection rating. Click for a detailed description of IP Codes in Wikipedia
Channel scanning with priority channel monitoring - never miss a message ability
Integrated Bluetooth 2.4GHz Wireless Network, used for personal earpieces with or without microphones, data collection eg Barcode readers computer applications etc Click for a detailed description of Bluetooth in Wikipedia hub with data services licence included
Built in VOX Voice Operated tranXmit - Look Ma, No Hands ! switching
Low Battery Stop flat batteries wasting your time alert with screen icon
Low profile accessory socket provides Audio Interface for simple accessories USB Data Interface for computerised accessories
SL4010 version has internal Option Board MOTOTRBO Generic Option Board provides a platform onto which application partner developed MOTOTRBO software applications can be loaded MOTOTRBO Connect Plus™ multi site trunking scheme requires a dedicated Option Board - Guard logging - Barcode readers - Work Order Job Ticketing - In-Building Location services - whatever you can invent! fitted
Motorola Sl4000 Manual User
Digital TDMA Operation
SL4000 & SL4010 PORTABLES USER GUIDE. Contents English i Contents This User Guide contains all the information you need to use the MOTOTRBO SL4000 and SL4010 Series Digital Portable Radios. The Motorola products described in this manual may include copyrighted Motorola computer programs stored in semiconductor memories or other media. The Basic Service Manuals are however available for download from Motorola Online. The second generation MOTOTRBO radios (which includes the DM/DP1000; 2000 and 4000 series as well as the SL4000 series) use compact, static sensitive and hydroscopic components which require special handling and storage procedures.
Motorola Sl4000 Manual Transmission
Single Channel FM Frequency Modulation TDMA Time Domain Multiple Access allows 2 users to share a single 12.5kc/s channel by dividing the channel into different time slots. With digital voice compression the small time slots are sufficient for both users to have clear unbroken speech conversations simultaneously. carries 2 simultaneous conversations
Complies fully with ETSI European Telecommunications Standards Institute DMR Digital Mobile Radio Tier2 Tier 2 indicates full power conventional operation in licensed channels for professional and commercial users Standards Interoperable with all compliant equipment
Digital Vocoding VOice enCODING Motorola's special vocoder (AMBE+2™) focuses on human speech whilst greatly reducing background noise with Forward Error Correction Forward Error Correction (FEC) enables the receiving radio to correct bit errors that occur due to RF channel impairments - enabling more consistent audio performance throughout the coverage area.
Integrated voice and data Digitised speech is carried as data packets. The system does not care what the meaning of each packet is - just its destination
Predictive Text Editor Input Method Editor provides * Word Completion * Word Correction * Word Prediction * Smart Punctuation * Auto Capitalisation * User Defined Dictionary
Emergency Press and hold a preset function button to summon assistance from an authorised display radio Calls may be secret, in case of attack, and may include automatic hot microphone audio, whilst cancellation is manual Essential for users in high risk environments signalling
Lone Worker Designed to allow one man operation in risky situations, the Lone Worker feature will automatically instigate an Emergency Call if the radio user is unable to respond to a locally generated prompt from the radio. signalling
IP Site Connect MotoTrbo network system allows seamless interconnection of base stations at multiple remote sites to increase coverage area licence included
Capacity Plus MotoTrbo system of single site trunking to increase system capacity , Linked Capacity Plus MotoTrbo networked system of multi site trunking to increase system capacity and coverage area licences included
Enhanced Privacy Secure Digital Encryption of all voice messages prevents eavesdropping licence included
Digital Phone Patch Use your radio to make and receive telephone calls whilst on the move licence included
Transmit Interrupt Remotely dekey any other radio using the channel - allowing you to make your call licence included